cmder
cmder is a preconfigured software bundle of ConEmu and some third-party software:
Also cmder changes some default ConEmu settings:
'Monokai' color scheme is default;
Default hotkeys were changed or removed;
cmd.exe prompt was replaced with clink;
StatusBar is not displayed, so you don't see important information;
TabBar is displayed at the bottom;
cmder uses its own alias storage instead of provided by ConEmu;
cmder users do not see default Tasks generated by ConEmu on first start;
ConEmu window is slightly transparent.
How to distinguish cmder from ConEmu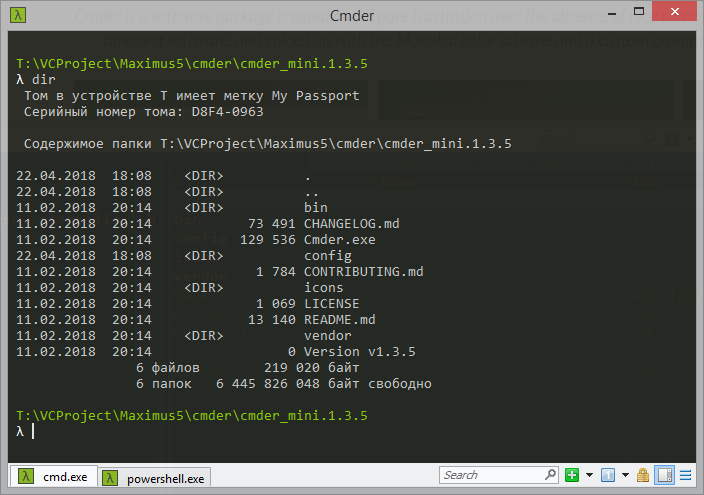 cmder uses ConEmu as terminal, so the difference is the look (which may be customized by user of course) and presence of third-party software in the installation folder (ConEmu is installed in vendor\conemu-maximus5).
But in most cases if you see color theme as on screenshot above and the λ preceding your prompt, that is almost definitely the cmder.
Summary
You may try this bundle if you don't like to have terminal configured precisely for you needs.
However, because cmder changes things, you may observe some problems which do not exist in the official ConEmu distro.