ConEmu screenshots
Take a look at ConEmu window screenshots below.
Screenshots of Settings dialog are located here.
Also, some screencasts are available.
ConEmu splits with cmd and powershell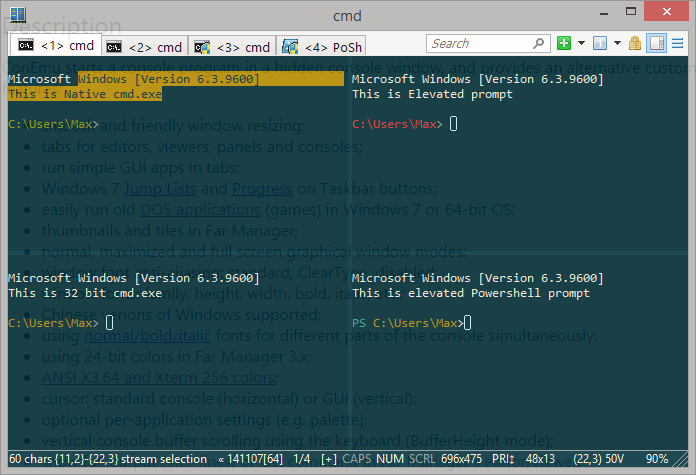 Bash on Windows in ConEmu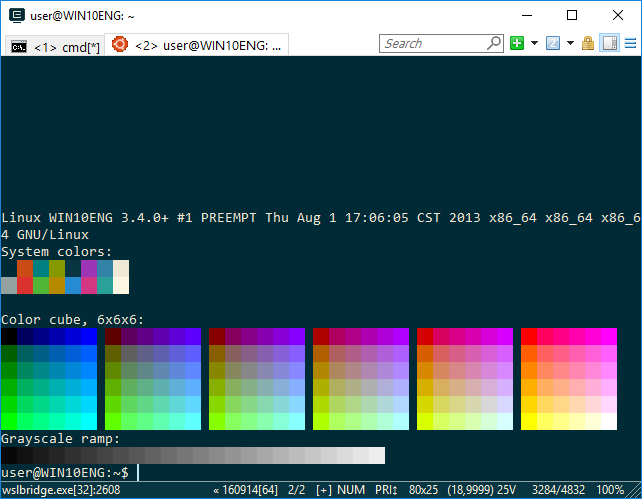 ConEmu and Solarized Git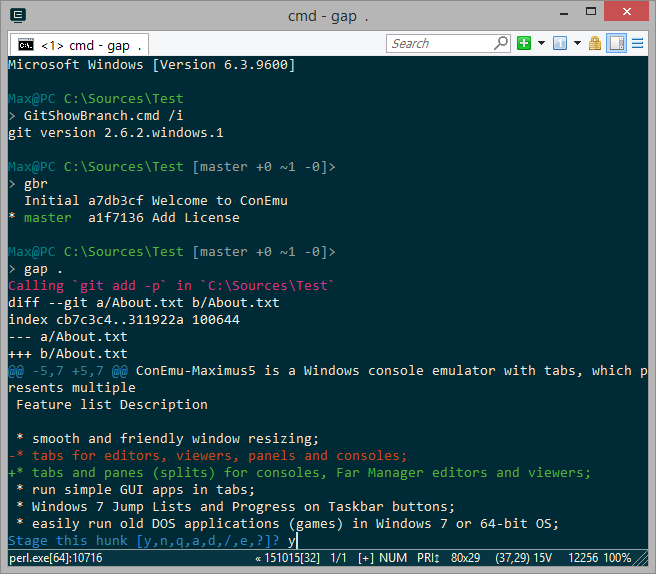 Far, cmd, Notepad and PUTTY started in ConEmu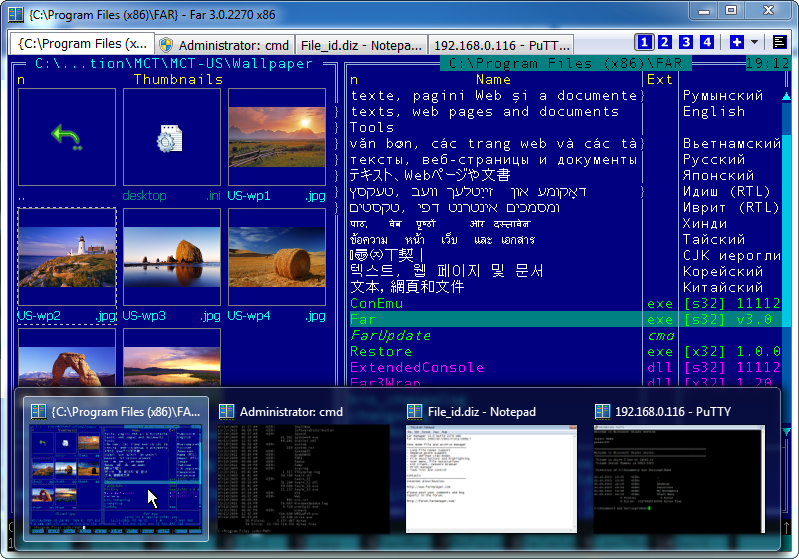 PuTTY and notepad in ConEmu splits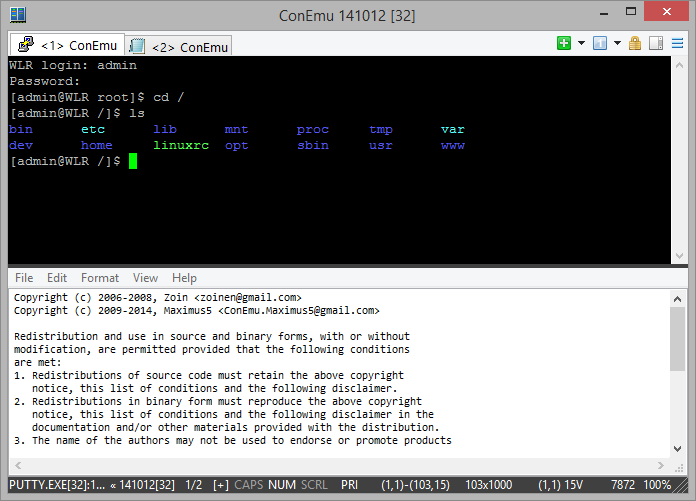 CJK support in ConEmu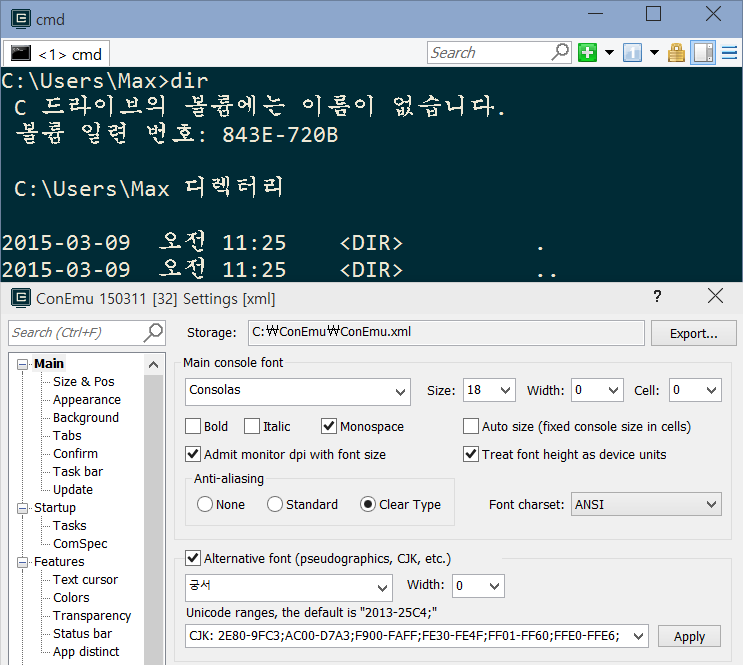 Splits with logo background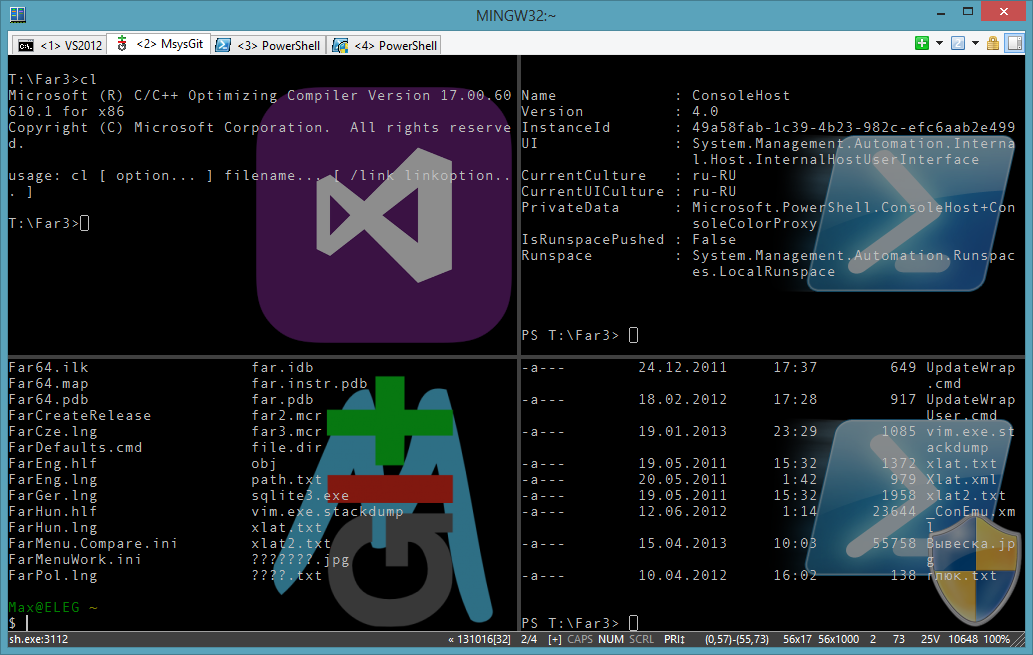 ANSI, xterm-256 and 24bit colors, Vim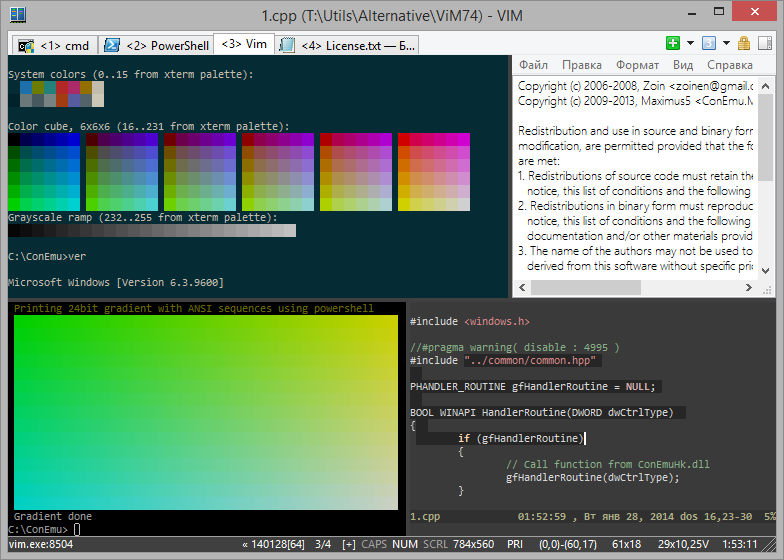 ConEmu Alpha transparency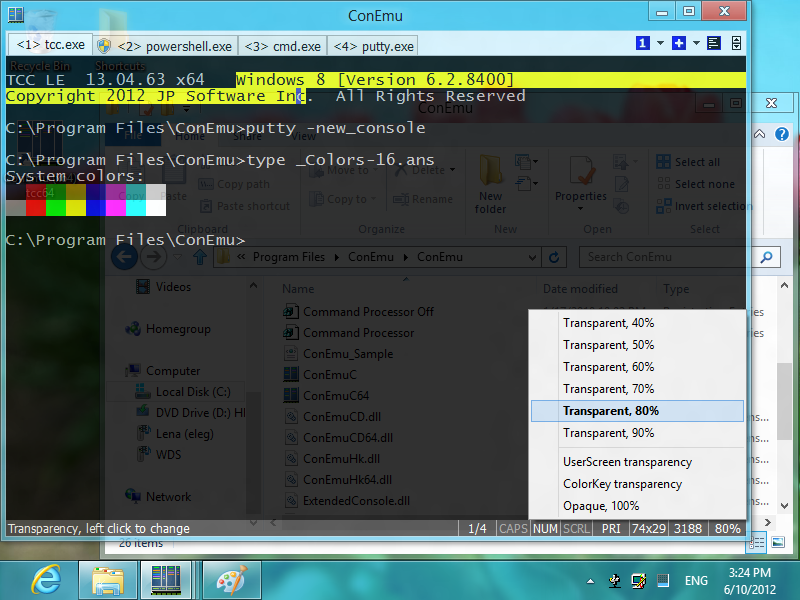 Fonts




IME input in ConEmu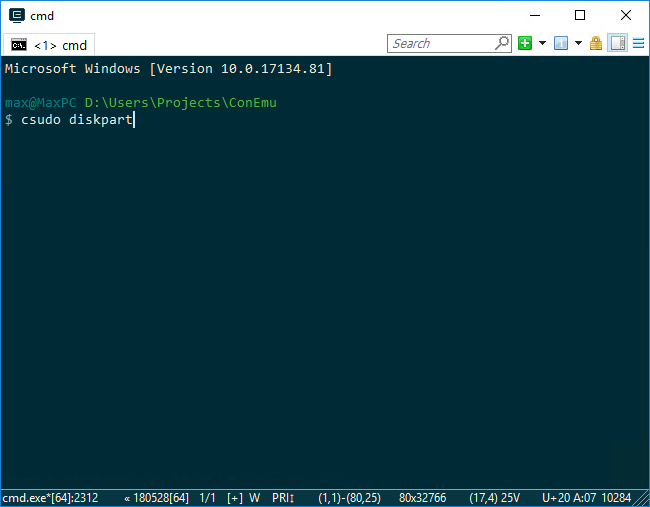 ConEmu (simple console mode)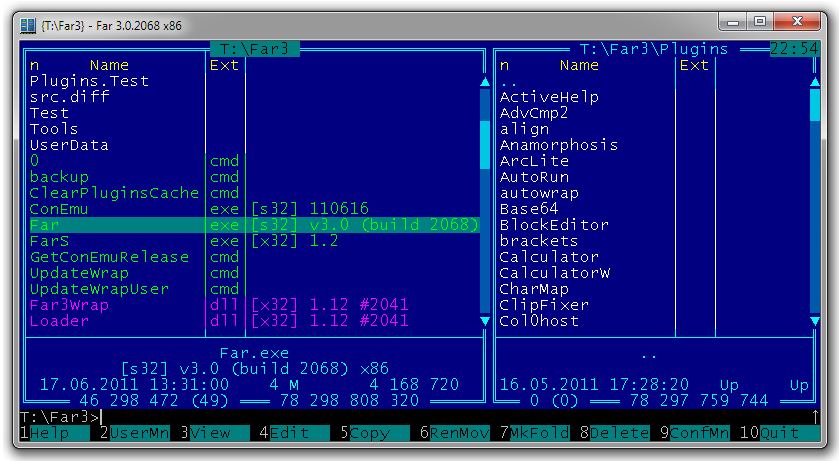 ConEmu (console text selection)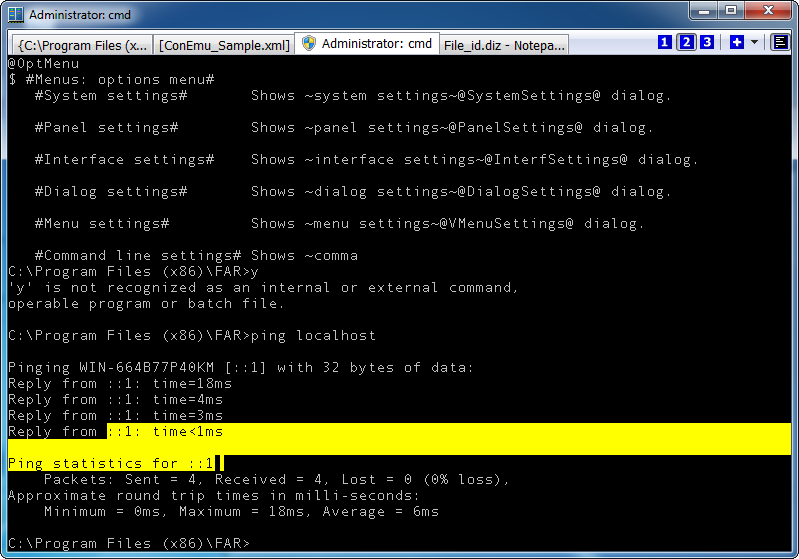 ANSI X3.64 and xterm 256 colors in ConEmu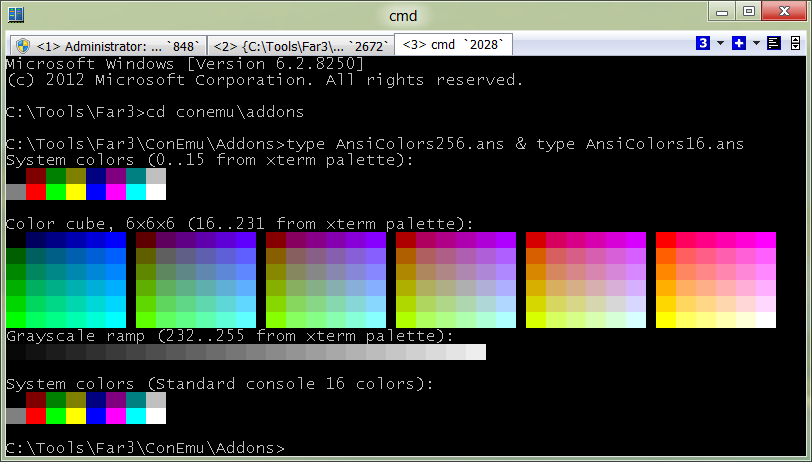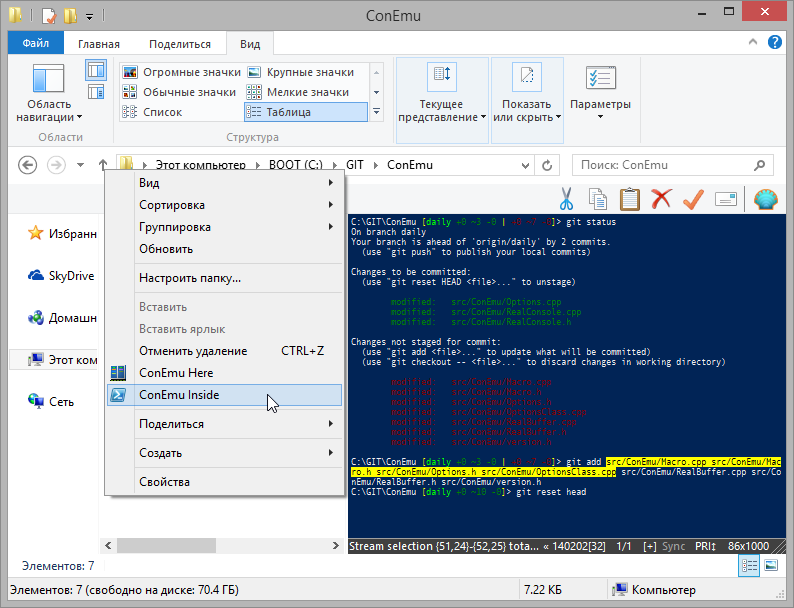 Color prompt in ConEmu (another ANSI x3.64)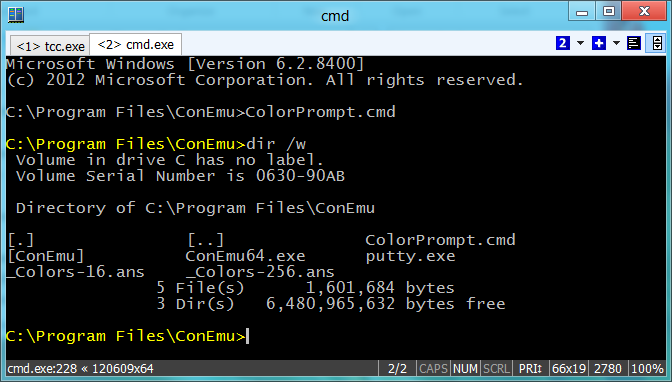 Customizable Jump list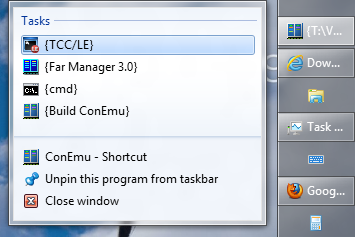 Progress on Windows7 taskbar

ConEmu system menu (right click on window caption)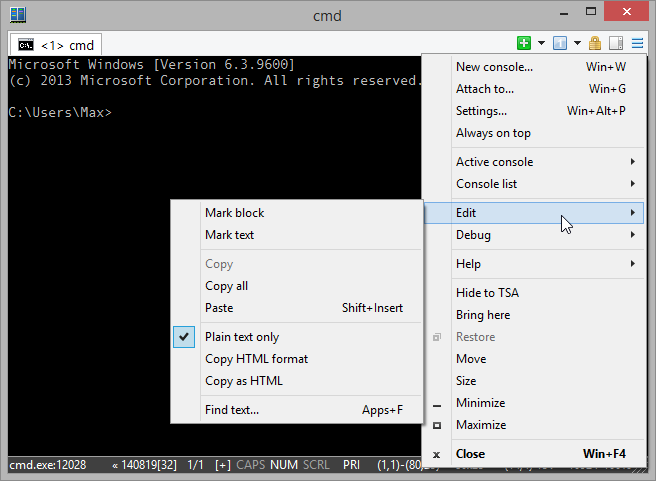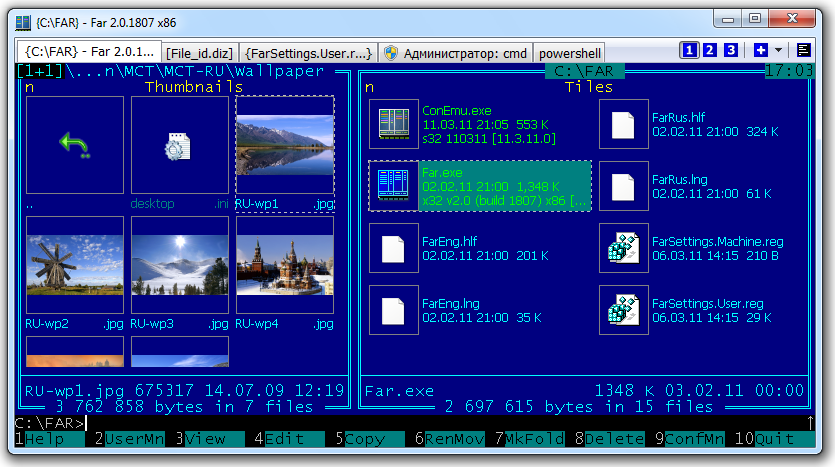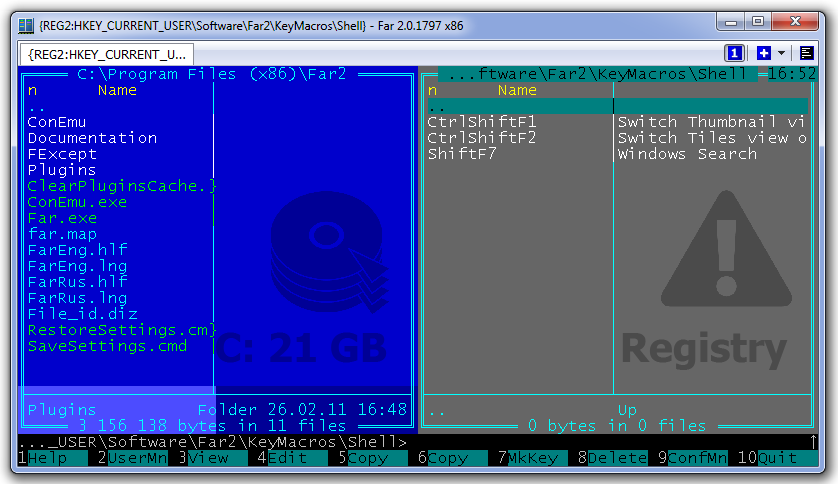 .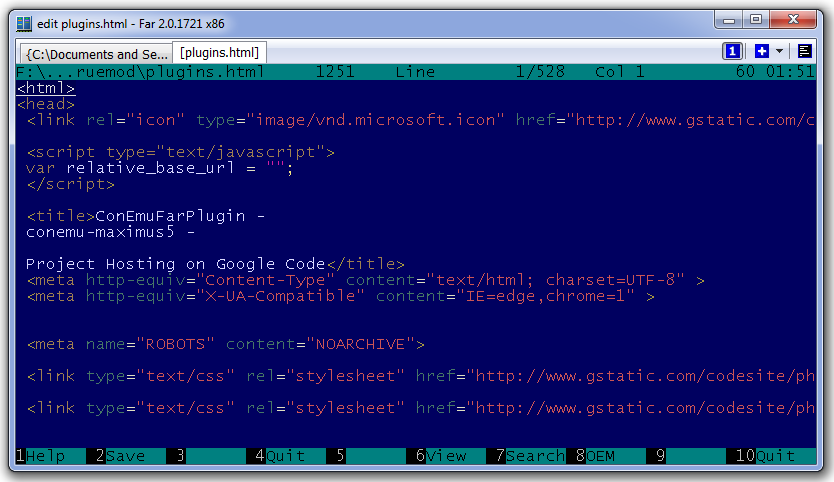 .
Far 2.0 Editor + ConEmu, anti-aliasing disabled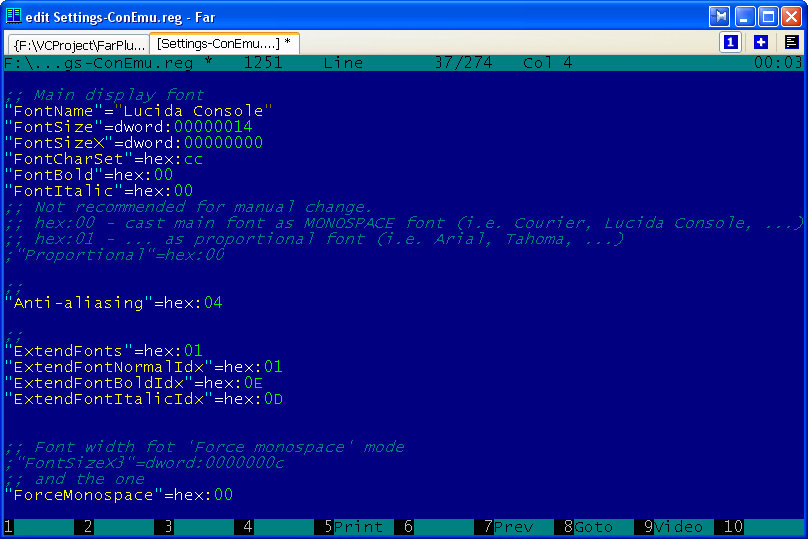 ConEmu and old (DOS) programs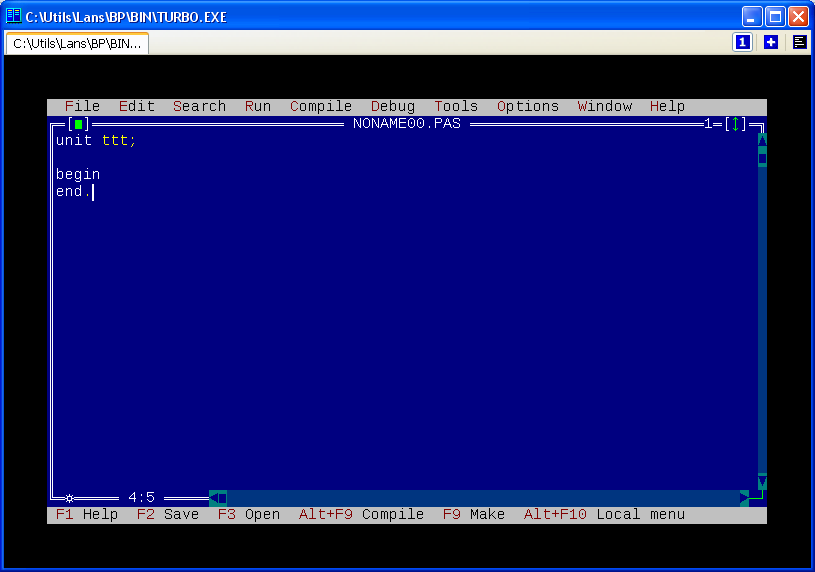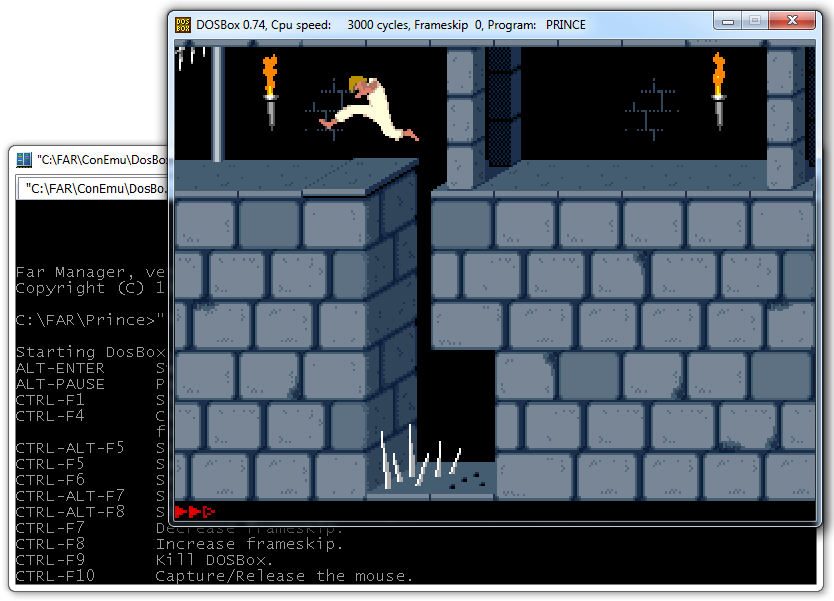 ConEmu with caption hidden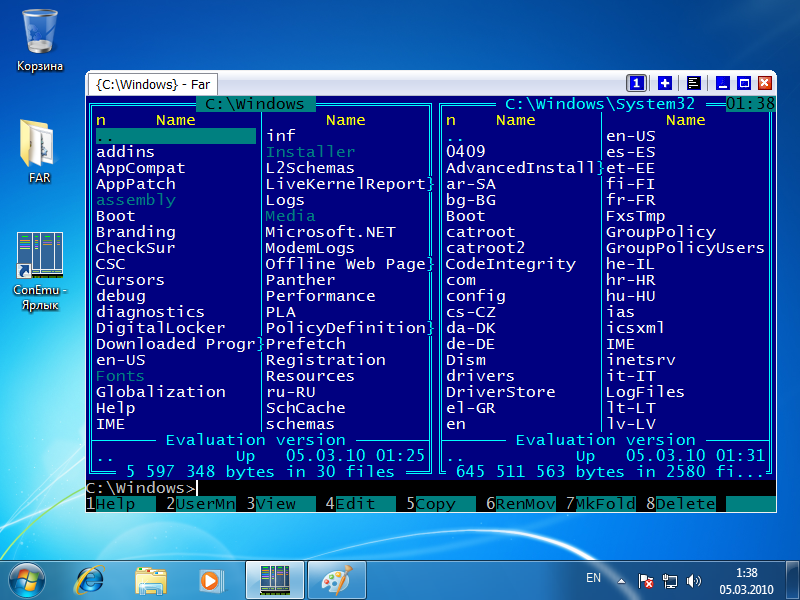 ConEmu in Desktop mode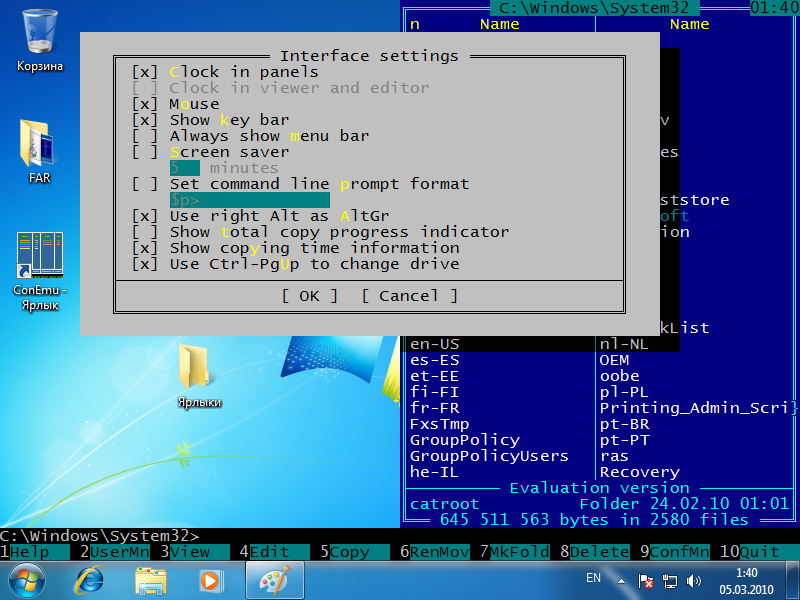 ConEmu and FarColorer (Far 2.x)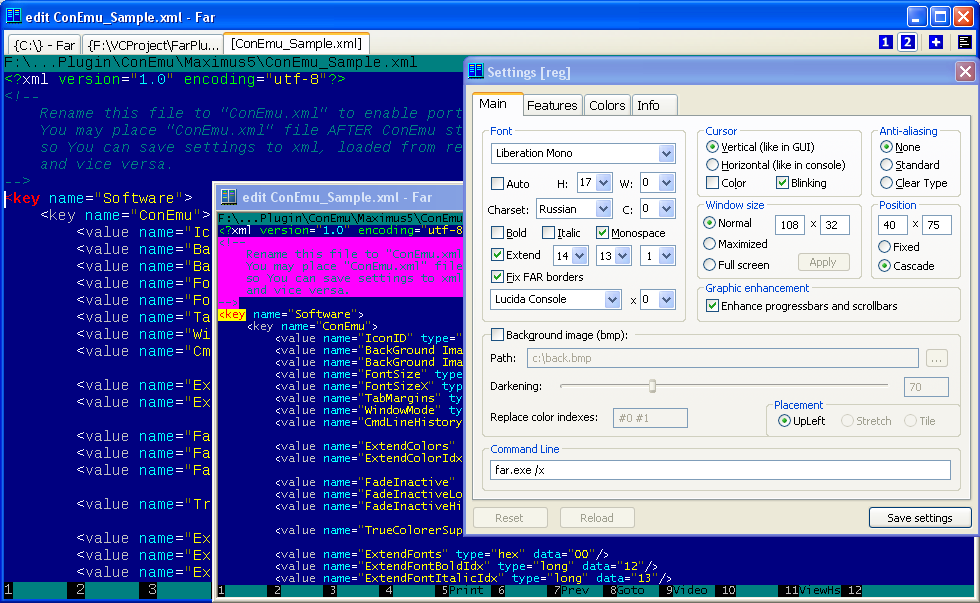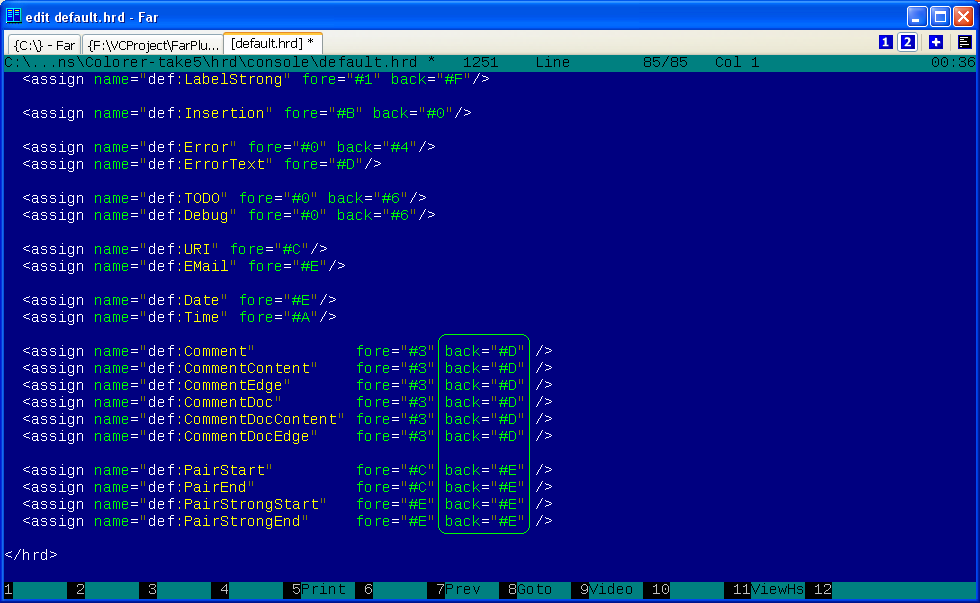 Confirmation of new console creation (Win-W)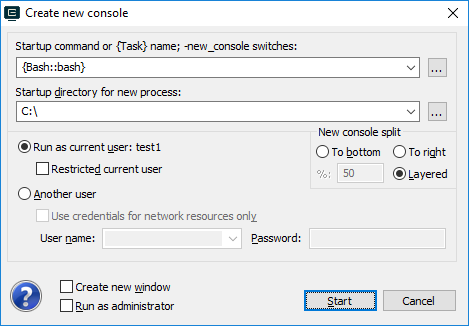 Confirmation of restarting console (Win-~)