Open Source Developer, ConEmu-Maximus5
All ConEmu's binaries are signed as 'Open Source Developer, Maksim Moisiuk'.
Why to use certificate?
You can check integrity of ConEmu executable files.
Avoid Windows SmartScreen prevention of unrecognized program from starting (Installer).
Vista and higher 'User account control' confirmation will be more friendly.
More friendly attitude from antiviral programs (AVP for example).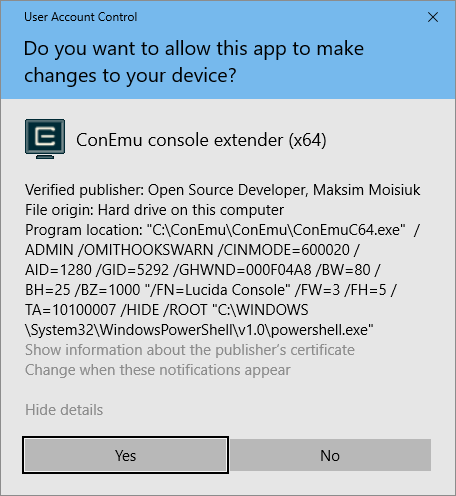 Checking the integrity
Just open file properties (by right clicking in the Explorer), go to 'Digital signatures' tab, select signature and click 'Details' button.